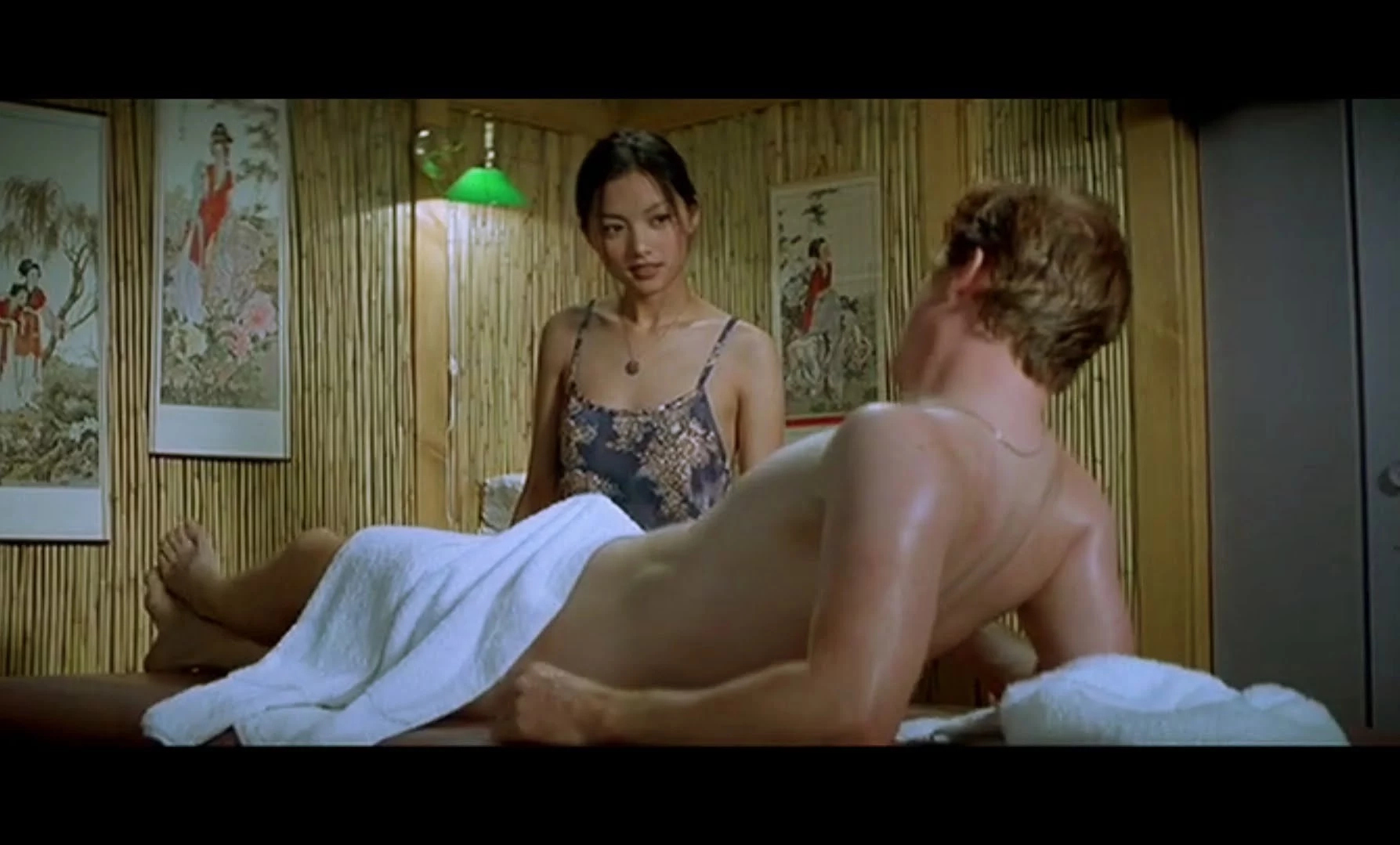 For a lot of men, getting an erection during massage is very common and it's normal.
Not that there is anything wrong with you.
In fact, getting an erection during massage is one of the most common male physiological responses to Massage.
So a lot of people tend to find out if this is normal and what they should possibly do when this happens.
This article promises to share with you some of the things that you can do when you have an erection during a massage.
Thankfully, if you can get yourself through a massage session without having an erection then you might not be tempted to ask the therapist for a happy ending.
When you are in your 20s it will be hard not to get an erection.
But if you are in your 50s it may be really rare to pop a boner during a massage session, though it does happen once in a while.
You can simply say "I'm sorry" and you'll be asked gently: "For what?" and you will get the impression that it's just a normal thing.
Remember I said that earlier?
Yeah!
That's it.
Here is what to do when you have an erection during a massage session
Frankly speaking, it is normal so you don't have to worry about it.
You have booked a massage with the therapist to relax, not to stress more!
If it is a regular massage just know that the masseuses are trained to politely ignore it (believe me they've seen it all before).
If your flag pole is waving about they may well move to a different area to avoid giving the stimulation you are reacting to and let your body calm.
Either that or go deep into a pressure point and the pain will refocus your mind.
So if you have an erection during massage, you are expected to do nothing as it is considered as normal.
If it's not an erotic massage then it will be ignored as long as you don't make a show of it or do something stupid.
If it is an erotic massage it's probably been expected.
If she hasn't touched it or "accidentally" let it be uncovered then the best bet is to do nothing at all and let it go away.
If you don't want them to see it think about something unsexy.
Otherwise, just ignore it, enjoy it, and let it be.
What to do as a therapist if your client has an erection during a session
Whatever you would do if you got an erection somewhere else inappropriate.
Look massage therapists understand that men are relaxed and sometimes drift in and out of sleep, most therapists are not going to make an issue or care about a little 'movement' because we understand your half dreaming and not trying to make your penis the star of the show.
If you are doing your best and are embarrassed or you think your therapist is embarrassed then PLEASE feel free to request an extra towel, a pillow, or a heavier blanket.
It's not like they can't already see what the issue is, asking for an extra drape can't possibly be worse, can it?
And once the issue is under control everyone can stop blushing and just get back to enjoying the massage.
To sum up: yes it's a natural function and yes we expect a certain amount of it so, for the most part, it is no big deal, focus on your breathing or if your therapist is hitting your hot spots maybe request she works more on another area.
Sexuality is different for everyone, we all have different triggers and most therapists are aware of or at least understand them.
But if you wouldn't do it in front of your grandmother then don't do it to them.
What to note as a massage client
If you start masturbating yourself, or if you try to do/suggest anything sexual with your therapist, the session can possibly end, and you will likely be permanently dropped from their client list.
You may even be prosecuted for attempting to solicit sex.
They are medical professionals and expect to be treated as such.
Respect their boundaries as professionals, just as we respect you and your boundaries as their clients.
The next time you have an erection during massage, you should know how to behave with all of the information provided here.